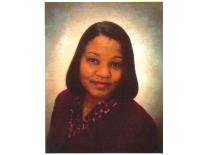 Carlynn Fuller has enjoyed a successful career with progressive executive management experience including planning, managing and directing public and private sector organizations, and the management of complex urban regulatory programs. She possesses extensive experience in policy and financial analysis, policy development, legislative affairs, and change management.
Ms. Fuller currently serves as the Executive Director of the Real Property Tax Appeals Commission, formerly the Board of Real Property Assessments and Appeals; having been appointed on August 1, 2011.
Formerly, Ms. Fuller served as Assistant University Counsel and Acting Chief of Staff to the President at the University of the District of Columbia. She served as the Director of Legislation and Policy for the Deputy Mayor for Planning and Economic Development. She also served as Chief Operating Officer at the DC Department of Housing and Community Development (DHCD).
Prior to her service at DHCD, Ms. Fuller worked at the Department of Consumer and Regulatory Affairs (DCRA), serving as Chief of Staff, Deputy Director for Operations, and then Interim Director; serving as Chief Executive Officer for a staff of 351 at a city agency with regulatory jurisdiction over state and municipal housing laws, the Uniform Building Code, land use and development regulation, zoning regulations and services including variances and conditional use permits.
Carlynn Fuller is a native Washingtonian. She was educated in the DC Public School System, graduating from McKinley Tech Sr. High. Ms. Fuller received her Bachelor of Arts degree from The George Washington University; a Master of Divinity Degree from Virginia Union University; and, Juris Doctorate degree from Howard University School of Law. She is licensed to practice law in the District of Columbia. She is a member of Alpha Kappa Alpha Sorority, Inc. She resides in Ward 6.